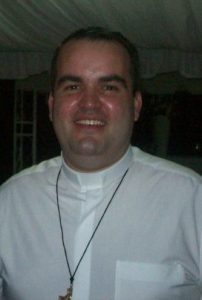 Rev. Carlos J. Cabán, SDB
Father Carlos José Cabán-Vazquez, SDB began his priestly formation in 1994 in Aibonito, P.R. He completed studies in Philosophy and Education in the Dominican Republic. In Rome, Fr. Carlos completed his initial formation, theology. He was ordained Priest in Aguadilla, PR in 2005. He was assigned to "Parroquia San Francisco de Sales," Cataño, P.R. After three years working there as head of the Youth Ministry, in 2008, Fr. Carlos was sent to Jarabacoa, the Dominican Republic in charge of aspiring Salesians. In 2009, he was sent to work at the Industrial Polytechnic Institute of Santiago for four years. He returned to his homeland to work in the "Parroquia San José Obrero" of Aguadilla for two years as director, administrator, and manager of the Youth Ministry. Fr. Carlos was assigned to St. John Vianney in August 2016.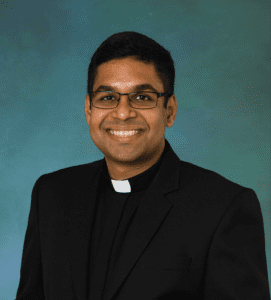 Rev. Derek Saldanha
Fr. Derek was born in Mumbai in Western India and grew up in the nearby city of Pune. He came to the United States in 2009 and obtained a Master's degree in Educational Administration from the Franciscan University of Steubenville in Ohio. Subsequently, he moved to Melbourne, Florida, with his family and started seminary formation for the Diocese of Orlando in 2012. He completed his Pre-Theology studies from St. John Vianney College Seminary in Miami in 2014. He went on to St. Vincent de Paul Regional Seminary in Boynton Beach from where he graduated in 2019. He was ordained a priest for the Diocese of Orlando by Bishop John Noonan on May 25, 2019, at St. James Cathedral. His first assignment as a priest is as the parochial vicar at St. John Vianney Catholic Church.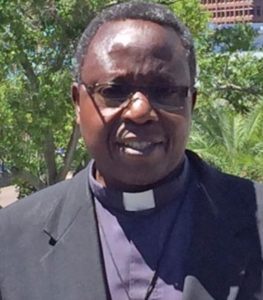 Rev. Sebastian Mpango
Fr. Sebastian Mpango is a priest from the Diocese of Kigoma, Tanzania.  The 4th child in a family of eight children, Fr. Sebastian, was ordained to the priesthood on June 27, 1993.  Through his priestly ministry, he has served as a parish priest, as a hospital chaplain, a mental health counselor, principal, and as the Vicar General of his Diocese. He received a Bachelor of Science in Agriculture from Sokoine University, Tanzania, a Bachelor in Sacred Theology from Urbaniana University, Rome, and a Masters in Mental Health Counseling from Marywood University, PA.